Towards an inter-university partnership with VIVES to strengthen the financing of spin-off
On the occasion of the Royal Visit to the Grand Duchy of Luxembourg, the UCLouvain announces that the Université du Luxembourg, the Fonds National de la Recherche and the Luxembourg Institute of Healthhave signed a letter of interest to establish partnershipsin the framework of the launch of the new «VIVES Inter-University Fund».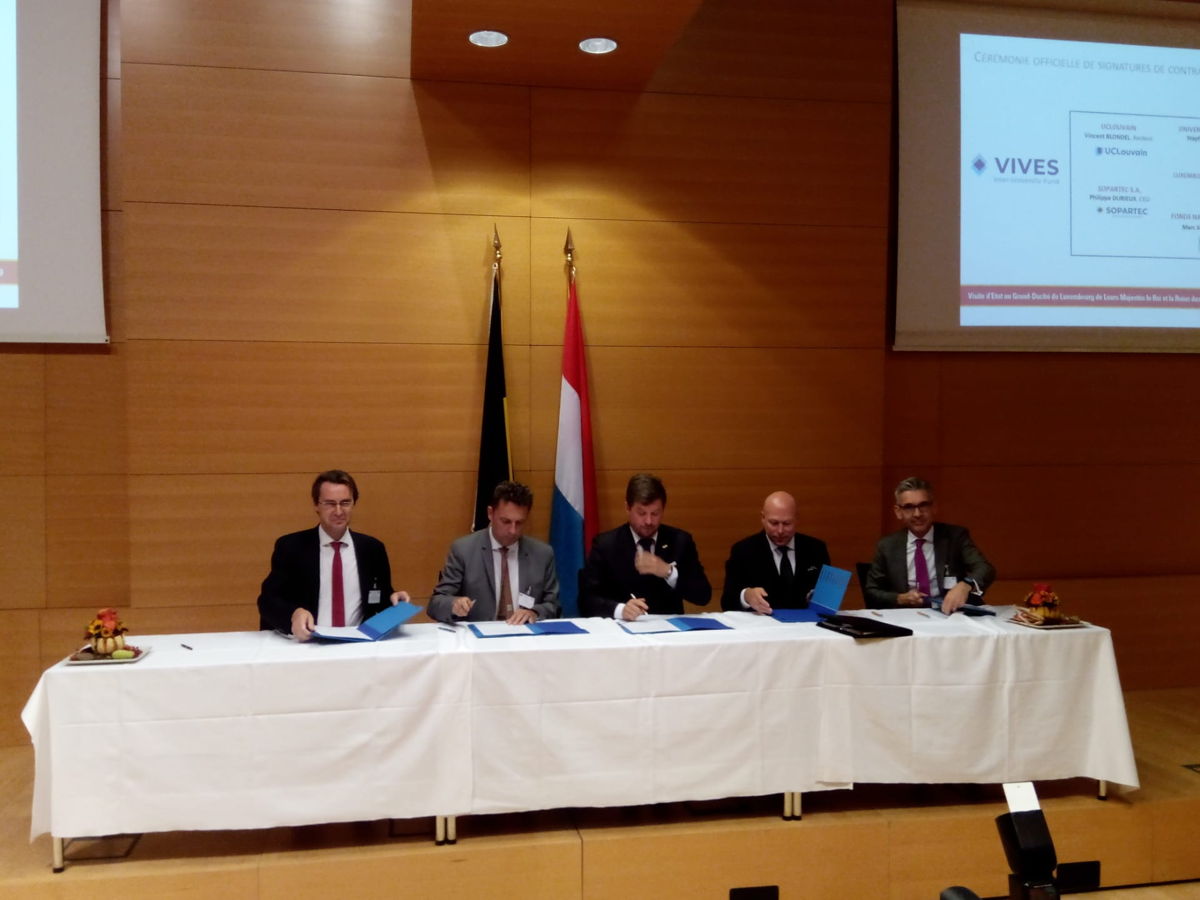 This new fund, which ultimately targets a size of around 50 million euros, aims to translate the results of cutting-edge European scientific research into entrepreneurial projects with a high potential and strong societal impact.
VIVES Inter-University Fund will be able to invest from the creation of the spin-offsand up to 5 million euros in a file
Press Release downlodable below.
---